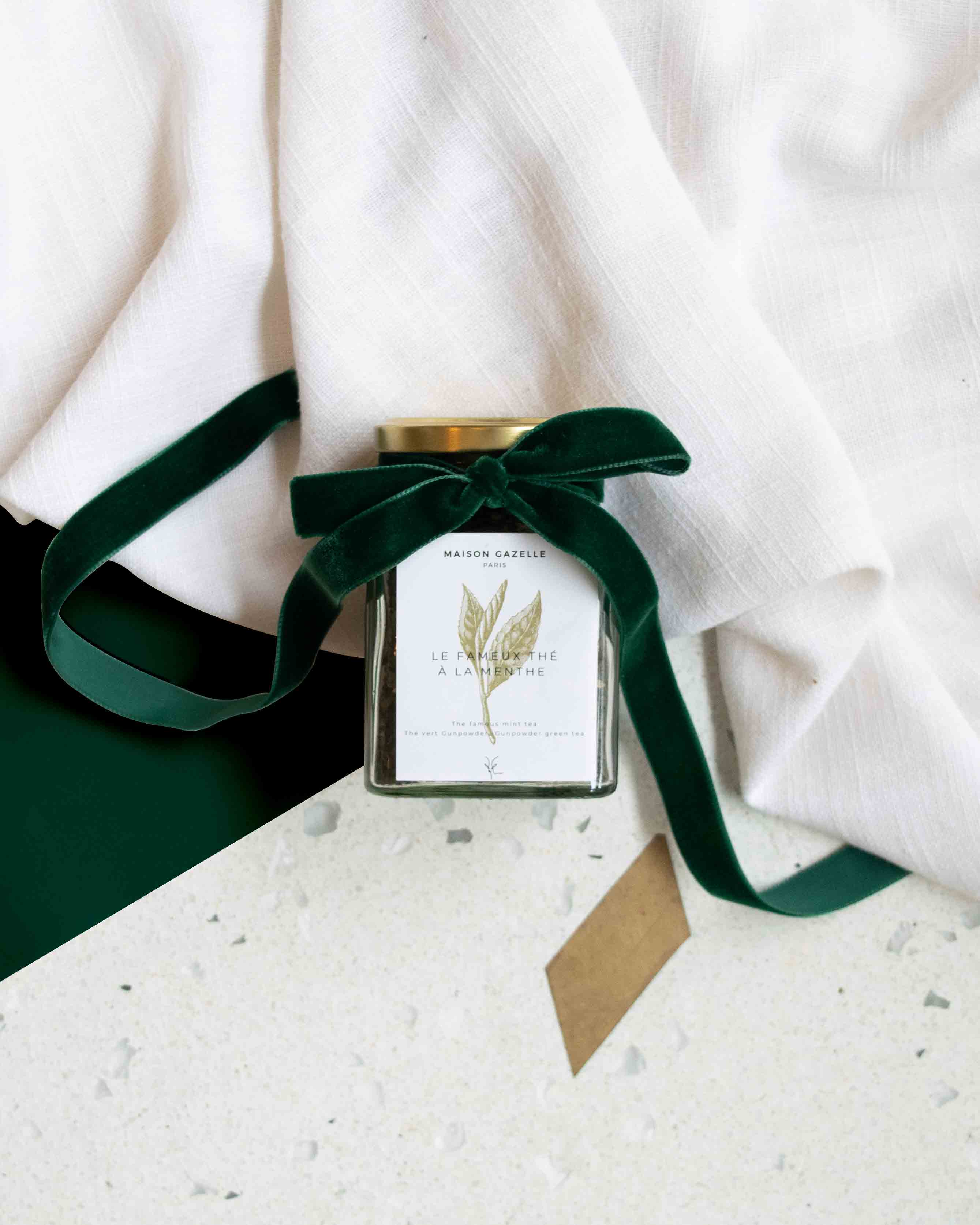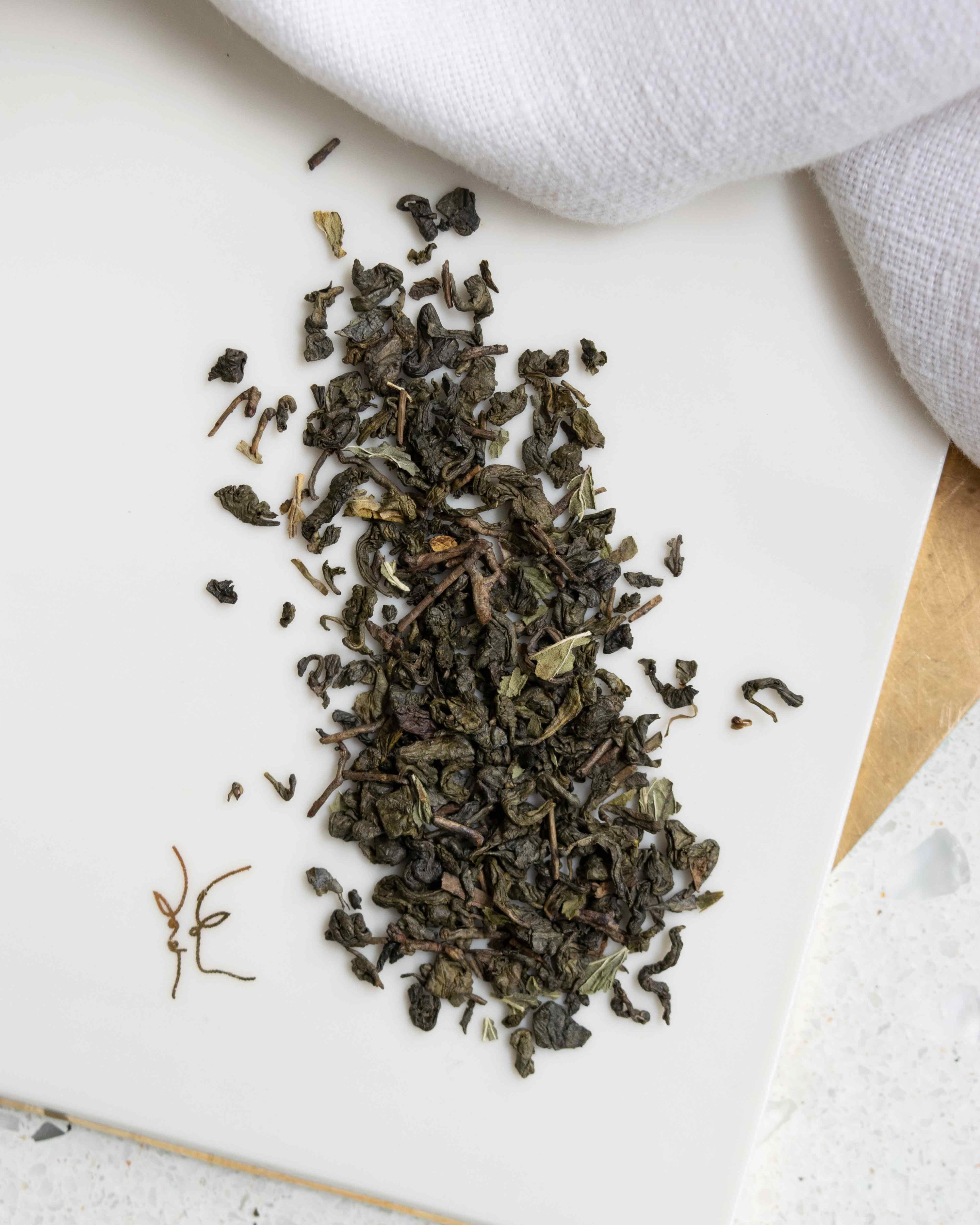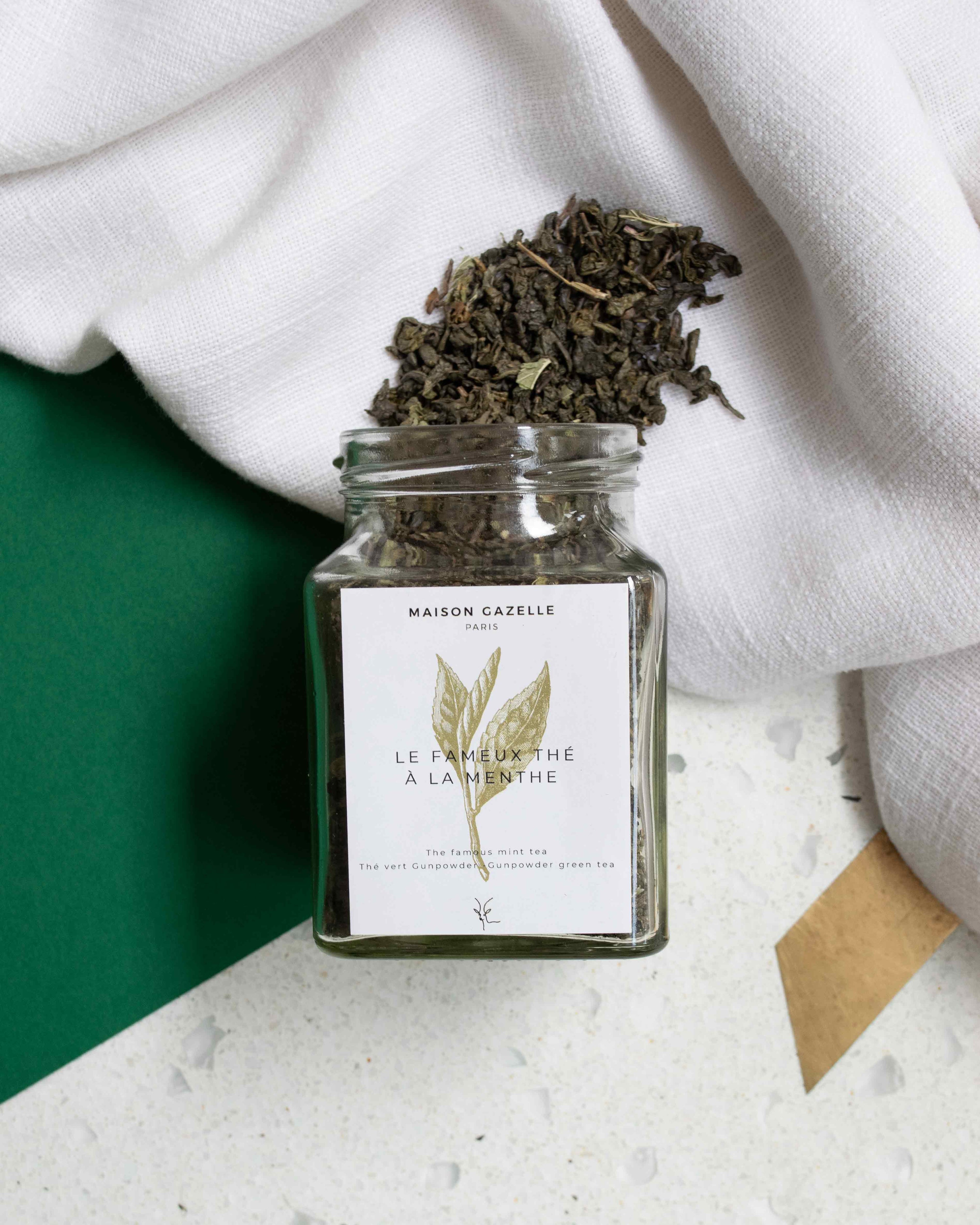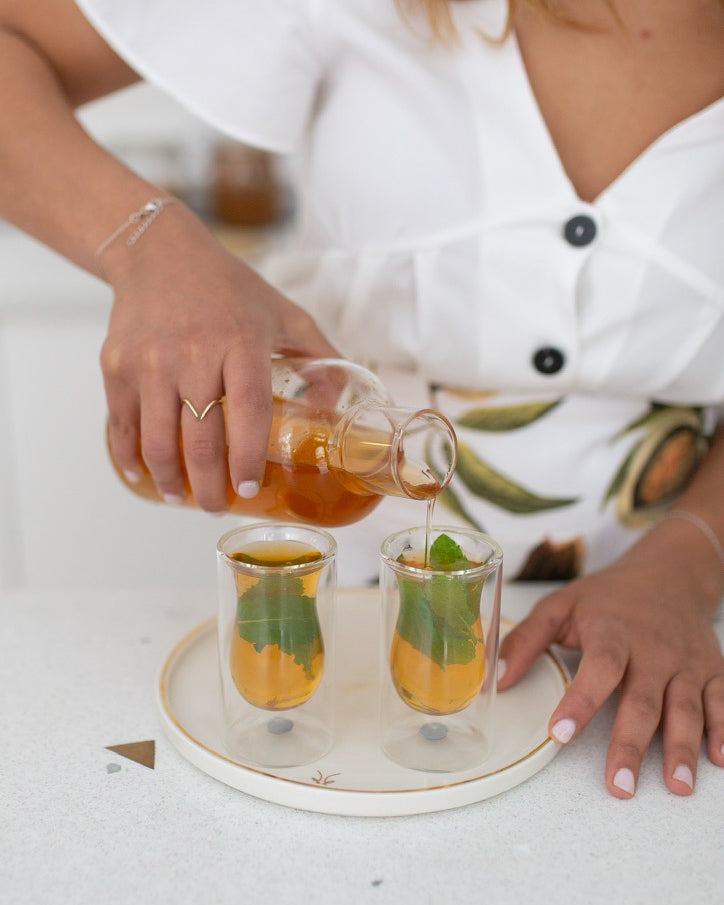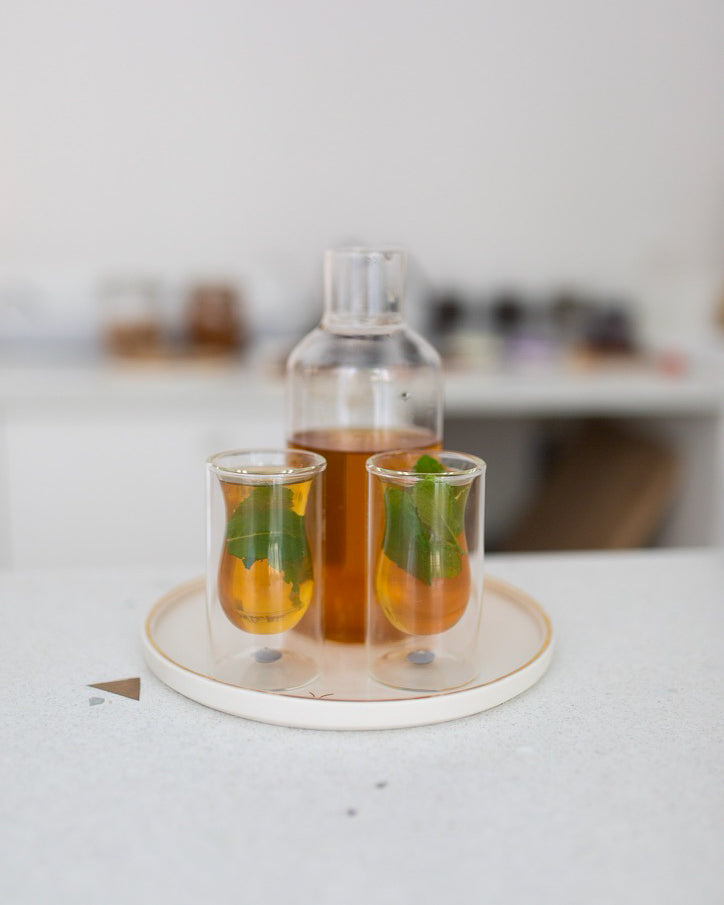 Gunpowder green tea from Zhejiang province, China.
The chinese call it zhuchi (tea pearls).
Weight : 80gr 
Ideally accompanied by fresh mint, a little sugar (or even better a touch of honey), close your eyes and travel to Morocco.
Ideally refrigerated for optimal storage, there is no best before date, your tea will only lose its intensity after 6 months.Conservation : 3 semaines au réfrigérateur (Remettre à température 30 minutes avant dégustation)
To be enjoyed with our gazelle horns, fekkas, or chebakia Where does your tea come from?
Delivery
Click and Collect
I am near the shop.
I go to collect my order.
Every day from 10:30 a.m. to 6 p.m.
EXPRESS DELIVERY EXPRESS DELIVERY
I live in Paris: Delivery in 4 hours by our bike courier. I live in Paris and wish to be delivered by bike within 4 hours at the address of my choice.
DELIVERY Home delivery
I live in France or in a European country: Delivery in 24 to 48 hours with our partner Chronofresh. I live in Europe and I wish to receive my order in the 48 HR