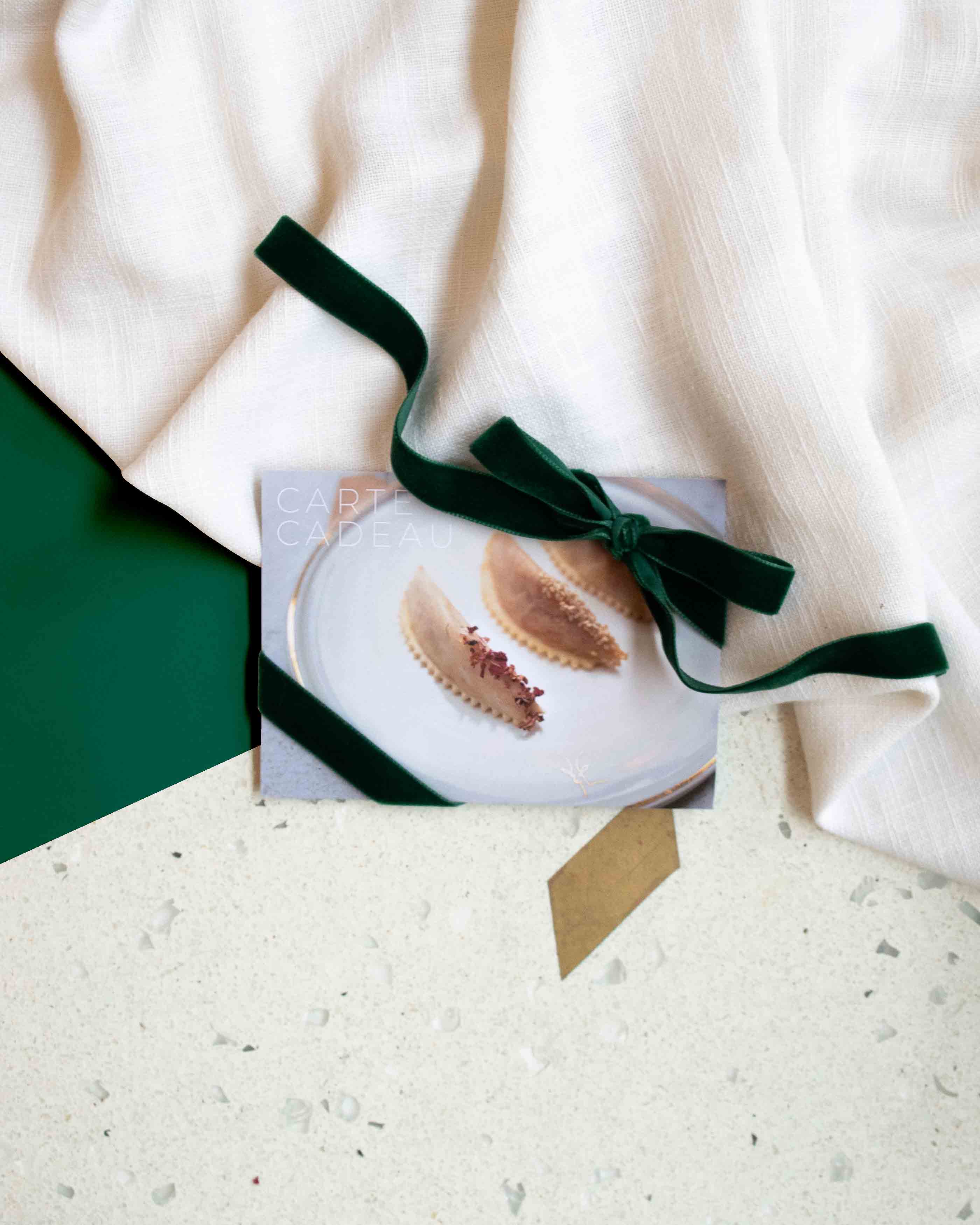 Gift card to be used on our e-shop and in the Maison Gazelle shop (2 rue Jean Macé, 11th Paris) (not valid for masterclass).
After ordering, you receive a virtual gift card immediately, with a unique code to use on our website or in the shop (2 Rue Jean Macé, 11th Paris). Handy for last minute gifts !
We also send you an envelope and a personalised letter printed on superior paper, with the gift code, to your address or that of the person of your choice.
Valid for 1 year.
This gift card can be used in several instalments, independently (online or in the shop). Not valid for workshops.
Conservation : 3 semaines au réfrigérateur (Remettre à température 30 minutes avant dégustation)
Delivery
Click and Collect
I am near the shop.
I go to collect my order.
Every day from 10:30 a.m. to 6 p.m.
EXPRESS DELIVERY EXPRESS DELIVERY
I live in Paris: Delivery in 4 hours by our bike courier. I live in Paris and wish to be delivered by bike within 4 hours at the address of my choice.
DELIVERY Home delivery
I live in France or in a European country: Delivery in 24 to 48 hours with our partner Chronofresh. I live in Europe and I wish to receive my order in the 48 HR